How to Reset the Wi-Fi on the LEVO II
When attempting to re-configure your LĒVO II with the LĒVO App on a brand new device, or again with your current device, you must reset the Wi-Fi on the LĒVO II unit.
You will know you have to reset the Wi-Fi if you notice the Wi-Fi symbol visible on the LĒVO II screen, but you are not connected with the app already.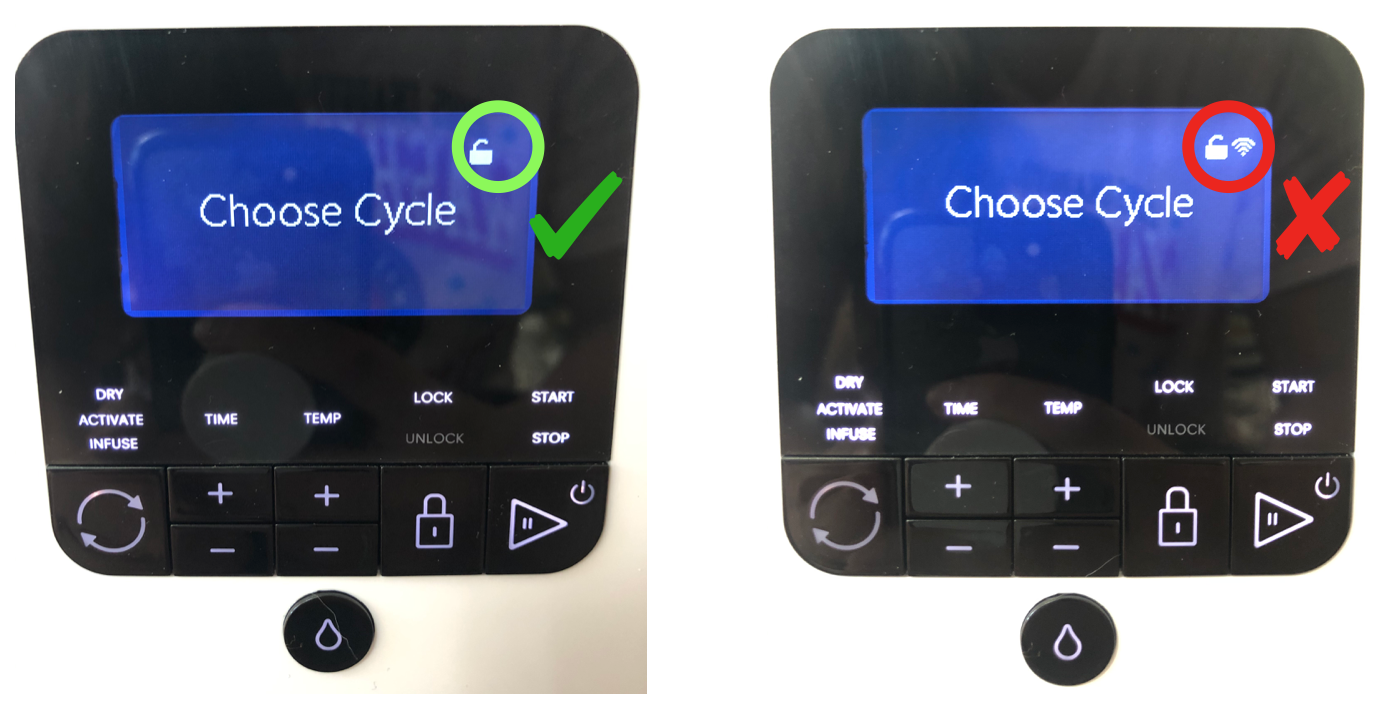 Don't need to reset      vs.        Need to reset
Press the CYCLE and START buttons at the same time on your 

LĒVO

 unit until the Wi-Fi symbol disappears

Turn OFF the Wi-Fi on your mobile device so it's not connected to your home network any longer.

Turn the 

LĒVO

II unit off.

When you turn the 

LĒVO II back on, the Wi-Fi symbol should not be visible on the screen.


Turn your Wi-Fi back on on your mobile device. The "LEVO_xxxxxx" network should now be visible on your list of available networks.
Now, you can re-open the app and get started!
Was this article helpful?